This morning 22nd April, Mr. Nitin Kapoor, VBF Co-chair for March 2023 – March 2024 term, BritCham Board Member, and AstraZeneca's International V&I Vice President cum Chairman and General Director (Vietnam and Asia Area Frontier Markets), attends the Prime Minister's annual meeting with FDI community at the Office of the Government in Hanoi.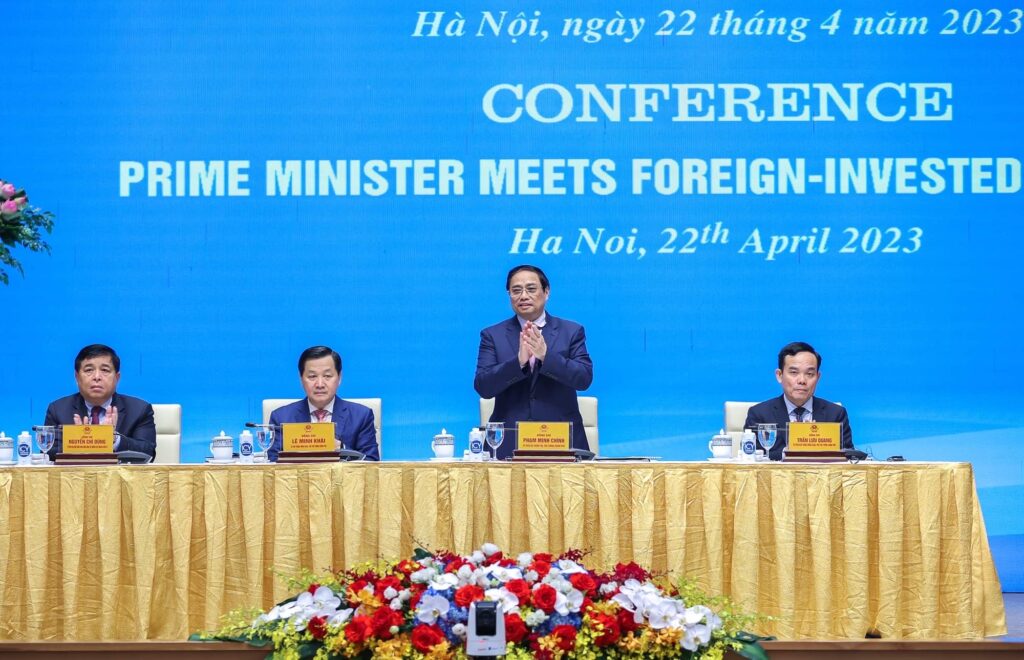 FDI businesses play an important role in the Vietnamese economy. Within 2022, the total registered FDI capital into Vietnam reached nearly USD 27.72 billion, in which USD 22.4 billion were disbursed, up 13.5% year on year. This is the highest disbursement rate of FDI in 5 years (2017 – 2022). Foreign investments in Vietnam comes from over 108 countries and territories, including leading countries and also members of VBF such as South Korea, Singapore, Japan, Hong Kong, Taiwan, Europe, the United States, UK, Thailand, and many others. Currently, FDI firms have invested in 19 out of 21 economic sectors in Vietnam.
Speaking at the event, on behalf of the VBF FDI community, Mr. Kapoor highly appreciates the Government's efforts in actively tackling difficulties facing the FDI in their day-to-day businesses. He also strongly emphasizes the practical importance of such meeting, which brings about substantial dialogue between the Government leaders and the FDI. Some of VBF members' key suggestions in the important areas have been summarized by Mr. Kapoor as follows:
Power & energy: Most of the investments for energy transition comes from the private sector. To further accelerate regulatory reforms and policies, we propose to assign VBF representatives to the "ongoing energy transition working groups" like the Just Energy Transition Partnership (JETP), and related policy drafting committees.
Labor: To further simplify visa application processing steps; and simplify the Labor Code to facilitate work permit procedures for expats in Vietnam. This will allow us to attract crucial foreign talents to Vietnam.
Taxes: To study the impact of the Global Minimum Tax (also known as Pillar 2 solution) on the interests of investors, and the business environment in Vietnam, thereby devising practical, effective and timely solutions to ensure investment, offset benefits for businesses in case tax incentives are reduced or canceled out due to the impact of the Global Minimum Tax.
Pharmaceuticals:
Expedited issuance of marketing authorizations (MA) for medical devices and pharmaceutical products
Pharma Law revisions, in areas such as;
warehousing and transportation restrictions on foreign invested enterprises,
remove country-specific registration requirements to harmonize Vietnam's processes with regional and global standards.
Procurement mechanism for medical equipment and consumables in the Law on Procurement and guiding documents agreed between the ministries.
Property market: The real estate market is facing many difficulties in terms of liquidity, imbalance of supply and demand, and the situation of "thirst for capital" is also a common point that both businesses and investors are facing. In that context, the Government's response is very timely when issuing a series of policies to remove difficulties for business operations (such as solving corporate bonds issues and developing social housing projects).
Digital economy: The growth of the digital economy in Vietnam demands the development of digital infrastructure and services such as cloud services and data centers. It is recommended that Vietnam should harmonize local standards with international ones to facilitate international investors in cloud services and data centers.
Simplify administrative procedures (recent laws and regulations continue to introduce new administrative procedures such as licensing, approvals, and heavy reporting requirements).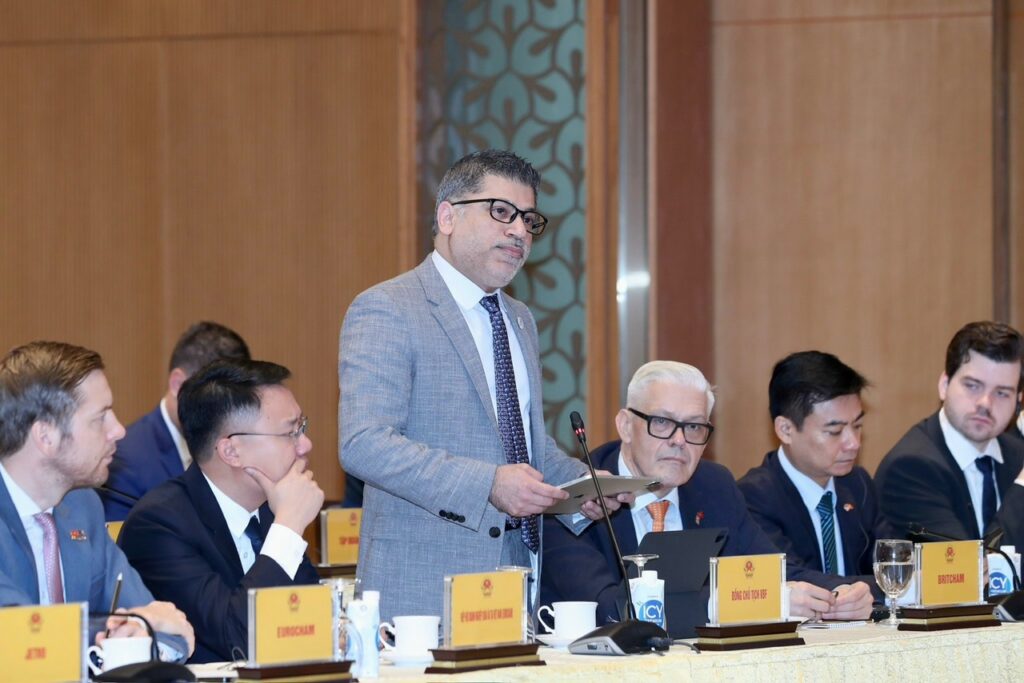 In his conclusion, Mr. Kapoor again emphasizes VBF mission in accompanying the Government in building a favorable business environment towards sustainable economic development. To better perform this honorable but also challenging mission, in the coming time, VBF would love to have more opportunities to expand its networking partners and more closely collaborate with not only the Government but with the National Assembly and provincial/local authorities./.