Enjoy 15% savings for BritCham members.
With warm weather and sunshine, summer is coming to Hanoi. Why not visit InterContinental Hanoi Landmark72 and indulge in its delectable cuisine and gorgeous scenery above the clouds?
Summer Afternoon Tea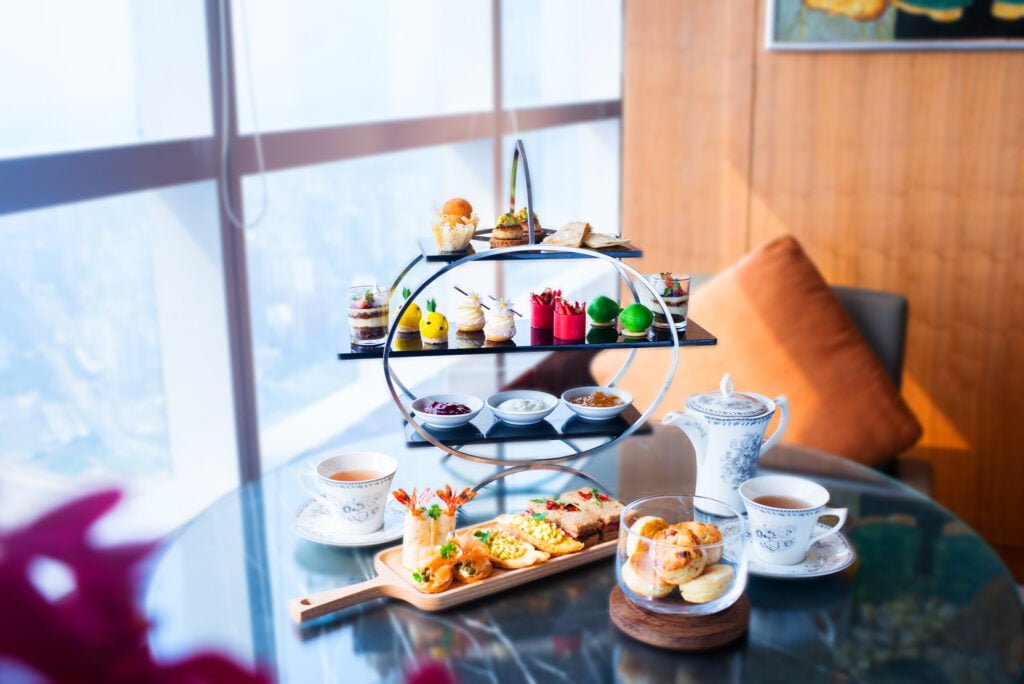 Join us for a taste of summer this month! The signature creations include New Orleans Shrimp Roll, Mango Chimichurri Bruschetta, Arancini, Quesadilla and a selection of loose leaf tea.
Daily, 2.00PM – 6.00PM
VND849,000++/ set
Bingsu – An Unbeatable Summer Treat
Visit The Hive Lounge and discover this melt-in-your-mouth Korean dessert, topped with your choice of berries, chocolate or red bean and served alongside a slice of the same flavour cake.
Daily, 12.00PM – 9.00PM
VND350,000++/ portion
Perfect Cocktails For Your Summer Happy Hour
Your well-loved Happy Hour: Buy 1 Get 1 is back! Grab a friend or two and join us to enjoy our original-recipe classic cocktails, inspired by local ingredients
★ Happy Hour: 6.00PM – 8.00PM
★ Opening Hours: 5.00PM – 2.00AM
Lunch Buffet
Enjoy a spread of mouth-watering dishes, featuring healthy salads, luscious specialties, hot roasts at the carving station and decadent desserts. Whether you are a fan of Northern Vietnamese roasts or have been missing Italian pizza and pasta, we have something to suit your cravings.
Daily, from 12.00PM to 2.30PM
VND450,000++ per guest.
Weekend Seafood Buffet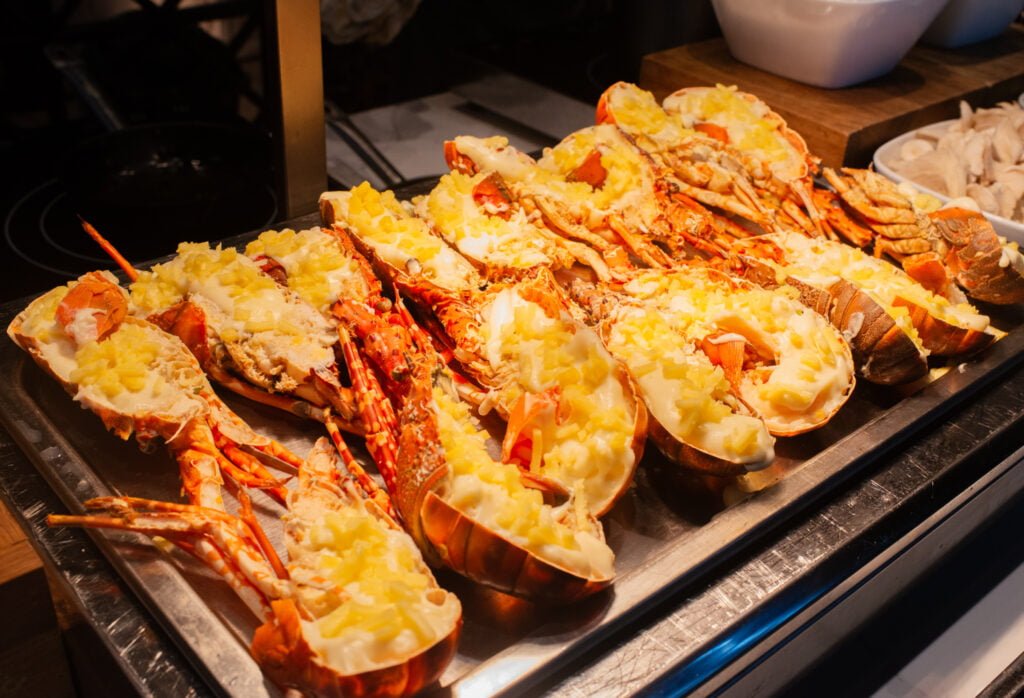 Feast on the Weekend Seafood Buffet with the freshest catch from the ocean, specials at live cooking stations and a rich selection of desserts.
Friday & Saturday, 6.00PM – 10.30PM
Sunday: 12.00PM – 2.30PM & 6.00PM – 10.30PM
VND1,250,000++/ guest including a glass of wine, sparkling, beer or soft drink
Authentic Teppanyaki At The Top Of Hanoi
Nothing can get better than spending time with your dearest and experiencing mouth-watering dishes crafted by the talented teppanyaki Chef Arif Rachman.
Daily, 6.00PM – 10.30PM
Set menu starting from VND2,200,000++ per person
INTERCONTINENTAL HANOI LANDMARK72
Hanoi Landmark72 Tower, Plot E6, Cau Giay New Urban Area, Me Tri Ward, Nam Tu Liem District
W: https://landmark72.intercontinental.com
P: +84 24 3698 8888
E: [email protected]
Plan your summer getaway
Plan your next summer getaway and explore offers tailored to your delightful stay at InterContinental Hanoi Landmark72!
10% savings on our best flexible published rates
Family Getaway Package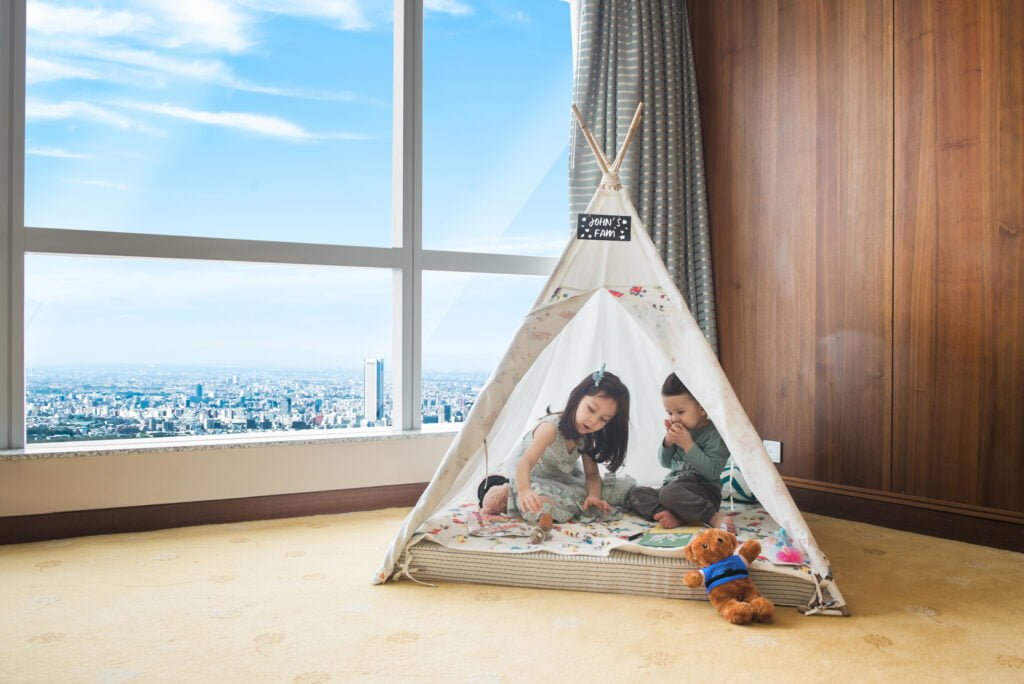 Ultimate fun awaits with our Family Getaway Package. Whether you want to relax or spend a joyful time with the family, InterContinental Hanoi Landmark72 is your perfect destination.
Package included:
Complimentary upgrade to Junior Suite
Breakfast buffet at 3 Spoons for 2 adults and 2 children below 6 years old
Special toy set for children
Kid's tent
VND900,000 F&B Dining Voucher
Early check-in and late check-out (subject to availability)
Complimentary extra bed setup
*Guests are required to book at least 3 days before check-in
Date Night Package
We prepared a special 24-hour date offer with you and your loved one in mind! A romantic room set-up, buffet breakfast and special surprizes await.
Package included:
24-hours stay
Complimentary upgrade to Junior Suite
Breakfast buffet for 2 at 3 Spoons
VND900,000 F&B Dining Voucher
A bottle of champagne and a box of chocolates
Price starts at VND4,230,000++ / night
Daycation Package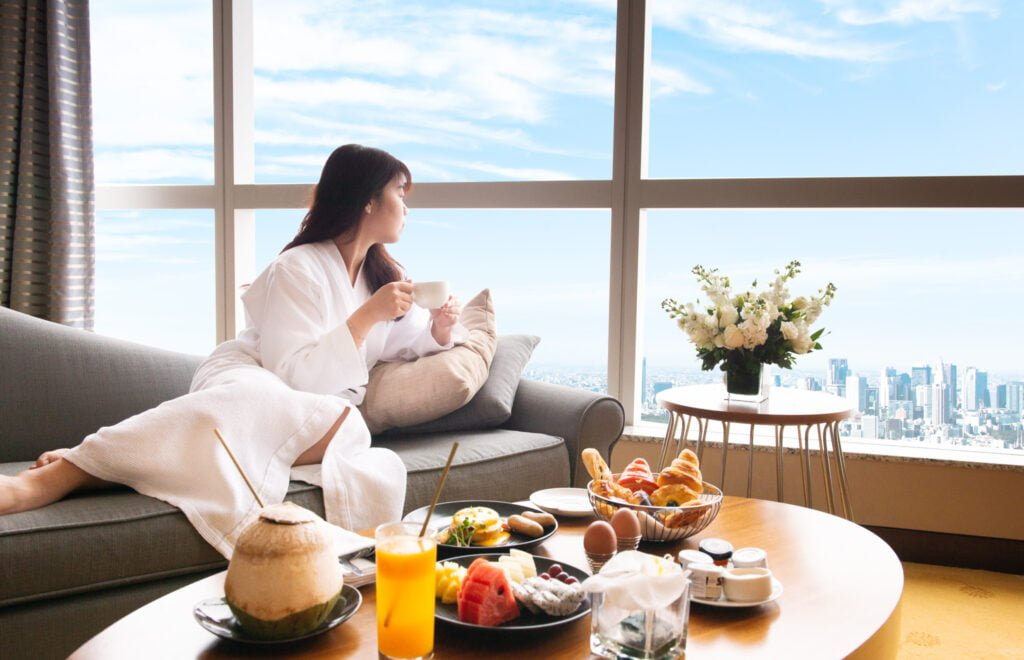 Empty your mind and enjoy every moment of your stay with the Daycation Package at InterContinental Hanoi Landmark72
Half-day Package:
Use of guest room up to 4 hours from 8:00 AM to 6:00 PM for one person
* Available for up to two (02) people
Full-day Package:
Use of guest room up to 8 hours from 8:00 AM to 6:00 PM for one person
Lunch Buffet per person available at 3Spoons restaurant (or a 4-course lunch for 01 person available via In-Room Dining self-select menu)
*Additional charges applied for more than 1 person
Benefits included for all options:
8 bottles of water
2 cans of coke
2 cans of sprite
1 pack dried cashew
In-room coffee and tea
In-room hand sanitizer
Complimentary Wi-Fi and parking
20% savings on restaurant, lounge or in-room dining order
Price starts at VND1,200,000++ for Half-day package & VND2,000,000++ for Full-day package
INTERCONTINENTAL HANOI LANDMARK72
Hanoi Landmark72 Tower, Plot E6, Cau Giay New Urban Area, Me Tri Ward, Nam Tu Liem District
W: https://landmark72.intercontinental.com
P: +84 24 3698 8888
E: [email protected]