05 May 2023
AstraZeneca announces up to $50 million investment in forests and landscape restoration in Vietnam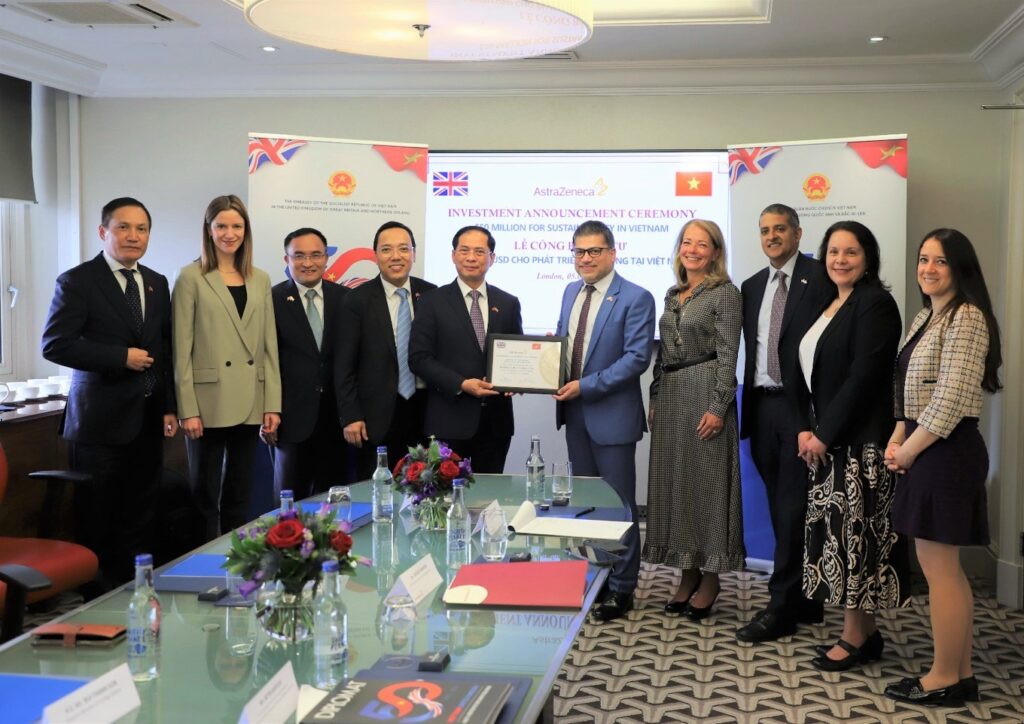 AZ Forest programme to complement the Vietnamese Government's plan to plant one billion trees by 2025 and National Strategy on Climate Change for 2050
AstraZeneca has announced a new investment of up to $50 million (1.2 trillion VND) into Vietnam, as part of the Company's global AZ Forest programme, which by the end of 2022 had planted over 10.5 million trees worldwide.
Over the next five years, 22.5 million trees will be planted across at least 30,500 hectares to restore Vietnam's forests and landscapes, allowing biodiversity to flourish, and providing sustainable livelihoods for over 17,000 smallholder farmers. Reforestation will be designed to maximise co-benefits such as:
Broad-scale biodiversity gains
Improved diets and nutrition for local communities
Soil and water conservation
Climate resilience, reducing the risks of natural disasters
Carbon sequestration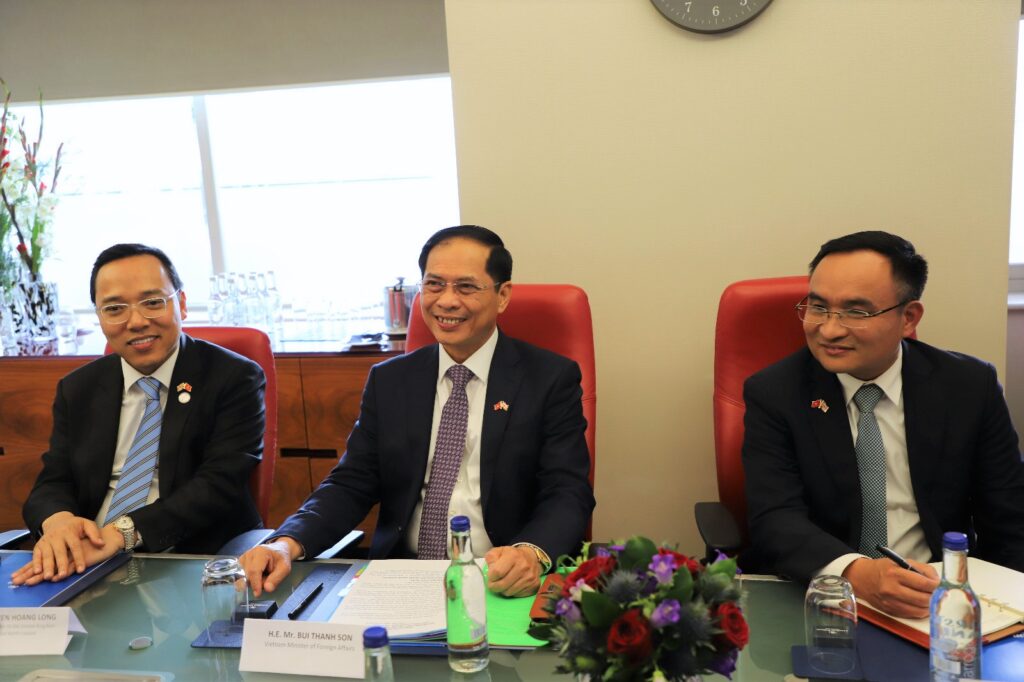 The announcement ceremony in London, UK, today was attended by H.E. Bui Thanh Son, Vietnam Minister of Foreign Affairs, H.E. Nguyen Hoang Long, Vietnam Ambassador to the UK, and AstraZeneca global and regional leaders.
Foreign Minister Bui Thanh Son shared at the ceremony that the investment announced by AstraZeneca would play an important role in supporting the Vietnamese Government's 2050 net zero strategy which was committed at COP26. The AZ Forest programme would also contribute to the country's ongoing plan to plant one billion trees by 2025, as part of Vietnam's Forestry Development Strategy. Minister Bui Thanh Son highly appreciated AstraZeneca's ongoing strong collaboration, to not only improve the health of Vietnamese people but also support our sustainable development.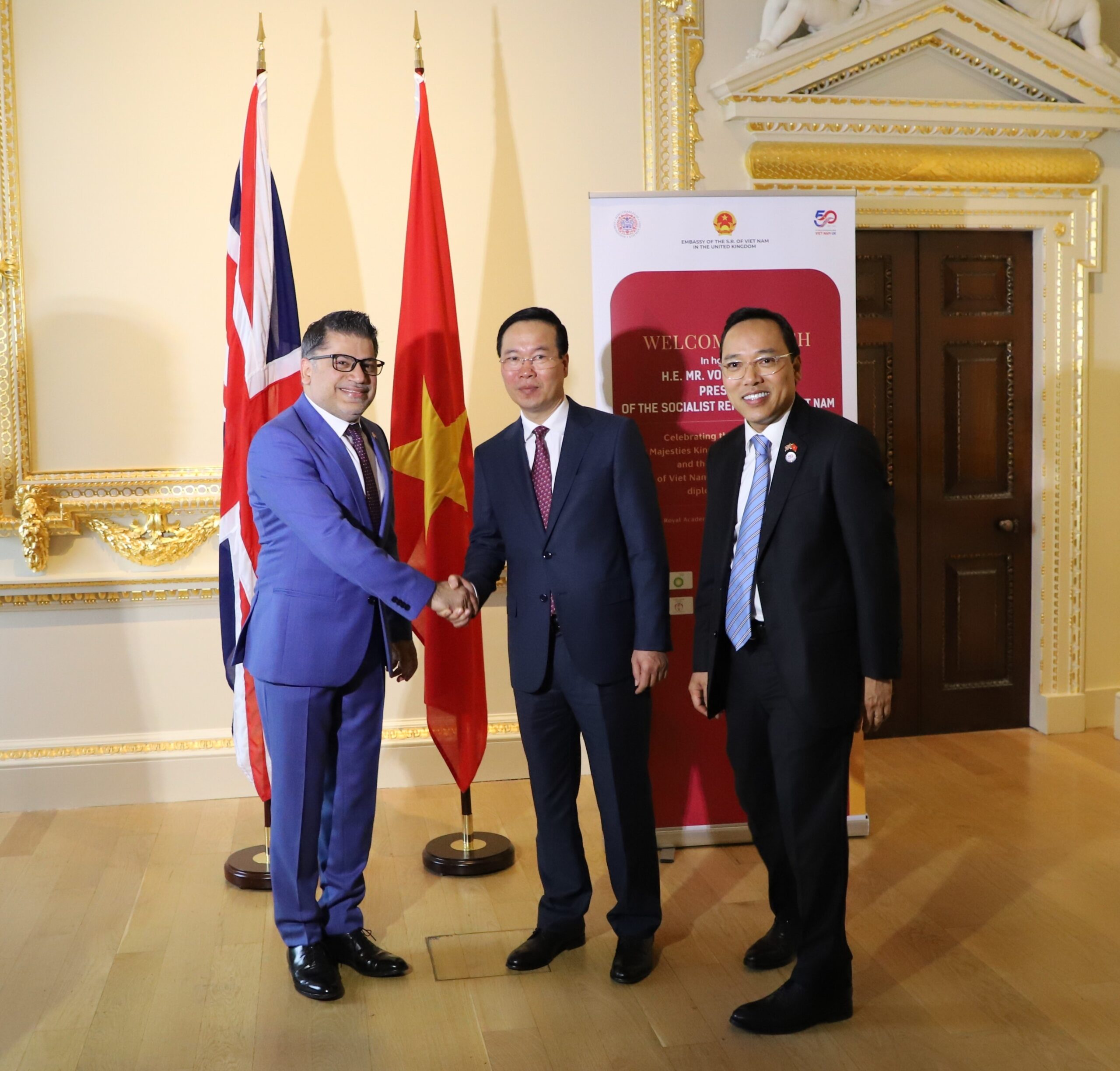 Nitin Kapoor, Chairman and General Director of AstraZeneca Vietnam and Asia Area Frontier Markets, said: "Following the discussion between Prime Minister Pham Minh Chinh and AstraZeneca CEO Sir Pascal Soriot in Hanoi last May, we are pleased to announce this programme which further demonstrates our long-term commitment to Vietnam. We recognise the deep interconnection between population and planetary health, and believe that this programme will significantly benefit our local economy, communities, and the environment over the next 30 years."
This $50 million investment will be used for agroforestry, which includes the production of sustainable timber, fruit and nuts, essential oils, and resins, as well as increasing agricultural productivity through intercropping and developing sustainable market value chains. It complements AstraZeneca's ongoing $310 million (7 trillion VND) investment into Vietnam from 2020 to 2030 to reduce the burden of diseases, strengthen the health system, uplift the domestic biopharmaceutical R&D and manufacturing capabilities, and develop local talent.
Notes:
AZ Forest
AZ Forest is AstraZeneca's commitment to plant and maintain over 50 million trees by the end of 2025 in partnership with experts and local communities. AZ Forest projects support planetary and human health with significant socio-economic co-benefits, and complement AstraZeneca's science-based net zero strategy, Ambition Zero Carbon.
Ambition Zero Carbon
Through its Ambition Zero Carbon strategy, AstraZeneca is pursuing ambitious, science-based decarbonisation targets, accelerating progress towards net zero, and managing the risks and opportunities presented by climate change. The Company is on track to reduce global greenhouse gas emissions from its global operations and fleet (Scope 1 and 2) by 98% by 2026 from a 2015 baseline. AstraZeneca aims to halve its entire value chain footprint (Scope 3) by 2030, on the way to a 90% reduction by 2045 from a 2019 baseline. AstraZeneca was one of the first seven companies globally to have its net zero targets verified by the Science-Based Targets initiative (SBTi) Net Zero Corporate Standard. Through AZ Forest, we will invest in high-quality nature-based solutions to remove the residual emissions we have not eliminated, reduced or substituted (no greater than 10% of our 2019 emissions footprint).
AstraZeneca
AstraZeneca (LSE/STO/Nasdaq: AZN) is a global, science-led biopharmaceutical company that focuses on the discovery, development, and commercialisation of prescription medicines in Oncology, Rare Diseases, and BioPharmaceuticals, including Cardiovascular, Renal & Metabolism, and Respiratory & Immunology. Based in Cambridge, UK, AstraZeneca operates in over 100 countries and its innovative medicines are used by millions of patients worldwide. Please visit astrazeneca.com and follow the Company on Twitter @AstraZeneca.
AstraZeneca Vietnam's signature programmes
Over the last three decades in Vietnam, AstraZeneca has run several impactful programmes in collaboration with the Ministry of Health and healthcare partners to promote disease awareness, prevention, and early detection. Amongst them are the Healthy Lung Programme to improve the quality of outpatient management of asthma, COPD and lung cancer; Young Health Programme to prevent and reduce NCD risk behaviours amongst young people; and CaReMe programme to transform the cardiovascular-renal-metabolic care ecosystem.
AstraZeneca is also cooperating with the World Economic Forum, London School of Economics, and Health Strategy and Policy Institute – Vietnam Ministry of Health, in the Partnership for Health System Sustainability and Resilience (PHSSR), to holistically reinforce the Vietnamese health system so that it can guard against future risks.
Media contact
For further details please contact AstraZeneca Vietnam's Communications Department at [email protected].
READ VIETNAMESE VERSION HERE.